Transition / Migration coordinator
People Place and Partners, a. s.
Nabídka již není aktuální
Our client is a world leader in the sector of business consulting, offering services in the field of Finance, Systems Integration, Telecommunications and Informatics among many others. With operation centers in more than 70 countries worldwide, today this corporation is a recognize global leader in the "next generation" of business consulting with reported revenues of billions of dollars.
As an employer is ranked among the most innovative companies to work for in various magazines like The Wall Street Journal. This is not only a good chance to get the job you are looking for, but also an opportunity to grow in skills and professional experience at international level and with a global known corporation.
THE ROLE:
As a Migrations Specialist you will be part of The Receiving Transitions team (it is back-office support team) which is focused on enabling and streamlining all incoming transitions so that all tasks and processes are blueprinted at the sending party and smoothly transitioned into Shared Services environment using standardized tools and methodology.
THE RESPONSIBILITIES:
- Management and coordination of inbound migrations to CSS Europe.
- Helping with validation of sending party documentation, resources and procedural readiness.
- Leading the process blueprinting phase in the case of missing documentation.
- Application of standardized transition methodology and governance.
- Identifying possible process gaps and errors.
- Analyzing processes, services provided, policies and internal controls during transition.
- Ensuring compliance with accounting principles.
- Proposing solutions and identifying opportunities for process improvements.
- Revising the efficiency of internal controls, including implementation and monitoring of efficiency, risk reporting, disaster recovery planning, etc.
- Leading migration meetings.
- Fluent in English
THE IDEAL PROFILE:
- Wide experience in SSC process migrations across multiple functions.
- Experience in a similar position within an international Shared Service Centre.
- Understanding and practical knowledge of processes in the areas of Finance & Accounting.
- Knowledge of Visio, Blueworks or similar process design tool is a big plus.
- Strong process orientation and understanding of Six Sigma principles.
- The ability to work independently and as part of a team.
- Pro-active, with strong analytical & technical skills.
- Clear, effective and communicative, strong reasoning and negotiation skills.
- Ability to prioritize, multi-task, and work under pressure.
OUR CLIENTS OFFER:
- Very competitive remuneration.
- Extensive corporate benefits package.
- State of the art office building in Prague center.
- Free refreshments in the workplace.
- Social events and team building activities.
- Extensive training and coaching.
- Perspective projects with an international scope.
- Positive and social working environment.
informace
Zadavatel:
Personální agentura
Pracoviště:
Praha (Hálkova 1406/2)
Požadované vzdělání:
Vysokoškolské
Datum zadání:
25.8.2017
Podobné nabídky
Hledaní práce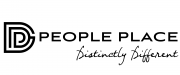 ---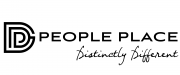 ---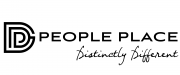 ---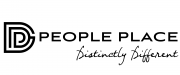 ---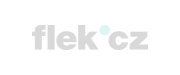 ---
---