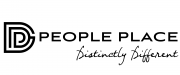 People Place and Partners, a. s.
For over 15 years we have been ahead of the curve, right beside our candidates and clients, placing thousands of professionals and providing RPO and HR Solutions within corporations of all sizes and sectors.
We have always done it with passion and care, enjoying ourselves and engaging with each candidate individually and personally. If there is something that has made our journey different right from the start, it has been the way we have built relations on both sides of the road, the very same road to success we gratefully share with our candidates and clients.
We could not have been able to do this if it weren't for the candidates we meet and the confidence our clients have in us. In the end, it all comes down to trust. Trust in our unfailing performance, our uncompromising consistency and our unflagging dependability. Our secret is simple: to combine traditional practices and an avant-garde approach to ideas and trends. Our processes have been designed and developed throughout years of experience and we are constantly looking for ways to improve them meeting all legal requirements in the areas we operate.