Nabídka již není aktuální
About Our Client:
Our client with a world leader in the sector of business consulting, offering services in the Field of Finance Systems Integration, Telecommunications and Informatics among many others. With operation centers in More Than 70 countries worldwide, today this corporation and is globally Recognized Leader of the "next generation" of business consulting with a reported revenue of Billions of dollars. As an employer, our client is ranked among the most innovative companies to work for in various magazines like The Wall Street Journal. This is not only a good chance That get the job you are looking for, but an opportunity to Grow in professional skills and experience at the international level and with a globally-known Corporation.
Scope of Employment:
The Procurement team is the part of the Source to Settle Department Responsible for the creation and Issuing of the Purchase Orders to Suppliers. The Procurement team is especiall focused on the proactive review of all purchase requests, verifying That all required information and documentation has been provided, and Then Creates purchase orders for the Requested items. The Procurement team ensures That purchases are made against Properly approved purchase orders, and are compliant with the company Procurement policies.
Key Responsibilities:
Purchase Order Processing
Data validation, and ensuring That all process Necessary pre-approvals.
Resolution of queries Where mandatory for processing information has not been provided.
Solving Purchase orders related queries from requesters and Suppliers.
Distribution of the Completed Orders Purchasing Suppliers and dealing with queries.
Contributing to the team with a hands on approach to admin tasks eg: archiving, filing etc.
requirements:
Education in Economics, Accounting, Finance, Business Administration or related area.
Previous experience in a position Similar Within an international Shared Service Center Considered is an advantage.
The ability to work independently and as part of a team.
Strong orientation processes, knowledge of process design tools.
Excellent communication skills in English.
MS Office skills, specifically excel & word Desirable.
The ability to prioritize that, multi-task, and work under pressure.
Knowledge of SAP and SRM is a plus.
Strong attention to detail, Proactive Approach, organizational skills and numerical thinking, problem solving.
A strong work ethic.
We Offer:
Very competitive Remuneration.
Extensive corporate benefits package.
State of the art building office center in Prague.
Free refreshments in the workplace.
Social events and team building activities.
Extensive training and coaching.
Perspective projects with an international scope.
Positive social and working environment.
informace
Zadavatel:
Personální agentura
Pracoviště:
Praha 2 (Hálkova 1406/2)
Zařazeno v oborech:
Administrativní práce,
Bankovnictví a pojišťovnictví,
Ekonomika, finance, účetnictví
Zpracování dat a objednávek,
Bankovní poradce,
Úvěrový specialista,
Fakturant,
Účetní
Požadované vzdělání:
Vysokoškolské
Datum zadání:
24.8.2017
Podobné nabídky
Hledaní práce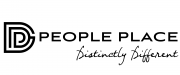 ---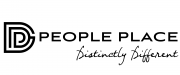 ---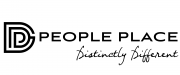 ---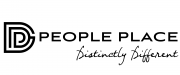 ---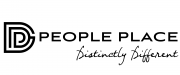 Sleva na firemní produkty
---
---