Nabídka již není aktuální
ABOUT THE EMPLOYER:
Our Client is a world leader in the sector of business consulting, Offering services in the field of Finance, Systems Integration, Telecommunications and Informatics among many others. With operation centers in More Than 70 Countries Worldwide, today 'They are Recognized globally as a leader of the "Next Generation" of business consulting. "A ccording to the Wall Street Journal; They are ranked among the most innovative companies to work for. Their operations in Prague carry over 1,000 extraordinary Individuals and They are still expanding Their team today!
To be employed by an organization at this level in business consulting does not happen every day. This Opportunity will set you well apart in the employment market and Remuneration scale. Why not talk to us to find out more details?
THE ROLE:
Due to company expansion, the Controlling Professional will be part of a newly opened department Within the existing Prague Finance Center of Excellence. On this role, you will be Responsible for controlling Activities connected to multiple industries That our client is operating in all over the Europe. The main scope of responsibilities is Within the four main areas of expertise Desired: Revenue Recognition, Cost Accounting, Sox Compliance and Legal Entity.
TASKS AND RESPONSIBILITIES:
Overseeing all implied finance accounting processes and policies with assigned region and Industry.
Improvements process guidance and suggestions to the GL teams and Financial Analysts.
Critical analysis of revenue Contracts of the Organization and the US GAAP determineaccounting under guidance.
Revenue Recognition and Cost Control reporting to internal and external stakeholders.
Preparation of Cash Flow Projections and ensuring the funds are available to meet business & operational requirements.
Ensuring SOX compliances and Conducting Internal, group and Statutory Audits.
Legal Entity Pre-Tax Earnings and forecast tax expense and accounting
Regulatory reporting.
Prepare and file Statutory Financial Statements.
PROFILE REQUIREMENTS:
Bachelor's degree in Accounting or Finance required, ACCA (Advantage)
Experience in Revenue Recognition, Cost Accounting, SOX compliance
Demonstrated technical Thorough knowledge and understanding of US GAAP.
Proficiency in MS Office Package, especiall MS Excel is a must.
Proficiency in English (German, French, Spanish, or Portuguese is an advantage).
Global corporate experience, or multiple industry knowledge is a must.
Excellent analytical and organizational skills.
Outstanding communication skills (both oral and Written).
WE OFFER:
Salary Ranges vary depending on level of experience, we will do our best to work around candidate expectations.
Extensive corporate benefits package
Opportunities to make your mark with tangible career growth
Clear Defined management structure
State of the art office building in Prague center
Free refreshments in the workplace
Extensive training and skills development program to Achieve the peak of your potential
Perspective projects with an international scope
Positive social and working environment
Team-Building Activities and social events
informace
Zadavatel:
Personální agentura
Pracoviště:
Praha 2 (Hálkova 1406/2)
Zařazeno v oborech:
Bankovnictví a pojišťovnictví,
Ekonomika, finance, účetnictví
Finanční analytik,
Finanční poradce,
Ekonom,
Finanční analýza,
Finanční poradenství
Požadované vzdělání:
Vysokoškolské
Datum zadání:
23.5.2017
Podobné nabídky
Hledaní práce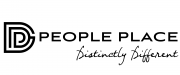 ---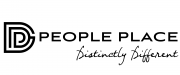 ---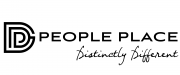 ---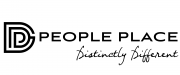 Příspěvek na dopravu, Příspěvek na penzijní připojištění, Stravenky, Dovolená navíc, Sick days, …
---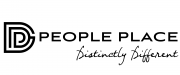 ---
---