Nabídka již není aktuální
About the Employer:
On behalf of our client, one of the Largest Banking to the Organizers in the IT sector, with a presence in five locations worldwide and with More Than 3,200 Employees Working for the Group. They also manage, keep safe and Adminster That the securities it holds on behalf of the its Customers. Over 300,000 domestic and Internationally traded bonds, equities and investment funds are deposited Currently with our client. They maintain relationships with around 2,500 Customers in over 110 countries. Its global network extends across 50 markets. Backed by flexible securities lending and collateral management services, our client offers one of the most Comprehensive international securities services available, settling More than 250,000 transactions daily.
Responsibilities:
Design, develop, test, deploy, Maintain and Improve software services.
Communicate with project stakeholders and manage Individual Priorities and deadlines.
Skills / Qualifications:
Experience with development using one or more general purpose programming languages.
Experience with SQL databases.
Experience with building web applications and / or distributed applications in Linux environments.
Experience with Developing cloud and native applications 12factor Would be a plus.
Experience with development in one or more programming languages Java (Vert.x) Go .NET Core Would be a plus.
Experience with NoSQL databases Would be a plus.
Experience with DevOps / CI / CD Would be a plus.
Experience with Docker containers and Kubernetes platform Would be a plus.
Experience with Amazon AWS Would Be a plus.
A university degree in Information Technology, Engineering, Natural Sciences or equivalent practical experience.
Working proficiency and communication skills in verbal and Written English.
We Offer:
Competitive salary with attractive social fund and benefits.
The opportunity to work in an international multicultural company.
Extensive training and Career Development Within global structure.
Modern office premises with all Necessary amenities to make you work pleasant and enjoyable time.
Stable employment Career Opportunities with both vertical and horizontal.
Friendly and dynamic work environment.
Prague central location.
Every day use of foreign languages.
Team-building activities and social events.
Free refreshment on the working place.
informace
Zadavatel:
Personální agentura
Pracoviště:
Praha 2 (Hálkova 1406/2)
Zařazeno v oborech:
IT / Vývoj softwaru
Bezpečnostní expert,
Databázový administrátor,
IT konzultant,
IT projektový manažer,
Produktový manažer,
Programátor,
Servisní technik,
Správce informačního systému,
Správce sítí,
Systémový analytik,
Webdesign a grafika,
Webmaster
Požadované vzdělání:
Vysokoškolské
Datum zadání:
24.8.2017
Podobné nabídky
Hledaní práce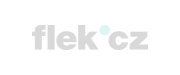 Automechanik
Komwag, podnik čistoty a údržby města, a.s. |
Praha 2
Zaměstnanecké půjčky, 13. plat, Stravenky, Příspěvek na stravu, Finanční bonusy, …
---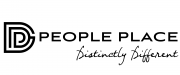 ---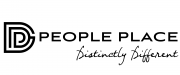 ---

Sleva na firemní produkty, Pitný režim, Příspěvek na stravu, Finanční bonusy, Pružná pracovní doba, …
---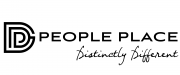 ---
---