SysOps/DevOps Administrator
People Place and Partners, a. s.
Nabídka již není aktuální
About the Employer:
On behalf of our client, one of the Largest to the Banking Organizations in the IT sector, with a presence in five locations worldwide and with More Than 3,200 Employees Working for the Group. They also manage, keep safe and Adminster That the securities it holds on behalf of the its Customers. Over 300,000 domestic and Internationally traded bonds, equities and investment funds are deposited Currently with our client. They Maintain relationships with around 2,500 Customers in over 110 countries. Its global network extends across 50 markets. Backed by flexible securities lending and collateral management services, our client offers one of the most Comprehensive international securities services available, settling More than 250,000 transactions daily.
The Role:
Your responsibility Within the team will include the daily operation and deployment of our applications as well as the installation and maintenance of servers.
Curious and self-learner, you will automate all processes Within this field of responsibility using state-of-the-art instrumentation - thereby ensuring a stable production.
You are encouraged to propose new methods for operations and deployments - and Even management - demonstrating new technological advancements and what they '' could offer to our product.
In our team, we strive to keep up a start-up mentality with technology-driven That people are part of the decision process - Reshaping and Improving the future of our product.
Tasks & Responsibilities:
Daily operation of the Energy Infrastructure and application Including troubleshooting of server or application issues.
Installation of Linux Operating System on physical and virtual servers.
Deployment and support of internally Developed applications as well as third party software Within the production environment.
Maintain and ENSURE high-availability on server and application level (through clustering or stand-by hosts).
System Management (upgrading, patching and tuning), capacity and performance management.
Continuous improvement and automation of processes both for operation and deployment activities.
Operation includes early / late shifts and on-call duty distributed among the team (an average of 2 to 3 shifts or on-call duty per month Might be expected).
Qualifications:
University degree in Information Technology or equivalent 3+ years' experience in System Administration in a Highly critical environment.
Expertise in RedHat Enterprise Linux 6/7 (installation, system monitoring and maintenance, tuning and troubleshooting, etc.)
Good knowledge of one or more Of the following technologies: AWS, VM Ware, Docker. And Veritas Cluster Server.
We Offer:
Very Competitive Remuneration.
Extensive corporate benefits package.
State of the art building office center in Prague.
Free refreshments in the workplace.
Social events and team building Activities.
Extensive training and coaching.
Perspective projects with an international scope.
Positive social and working environment.
informace
Zadavatel:
Personální agentura
Pracoviště:
Praha 2 (Hálkova 1406/2)
Zařazeno v oborech:
IT / Vývoj softwaru
Databázový administrátor,
IT konzultant,
Servisní technik,
Správce informačního systému,
Správce sítí,
Systémový analytik
Požadované vzdělání:
Vysokoškolské
Datum zadání:
24.8.2017
Podobné nabídky
Hledaní práce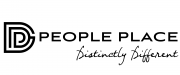 Příspěvek na dopravu, Příspěvek na penzijní připojištění, Stravenky, Dovolená navíc, Sick days, …
---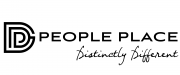 ---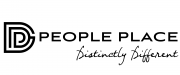 ---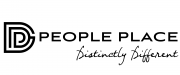 ---
---