Supply Master Data Manager
People Place and Partners, a. s.
Nabídka již není aktuální
ABOUT THE COMPANY:
Currently We are among the top five largest Organizations in the beverage group worldwide. As a truly consumer-centric, sales-driven Organization, we manage an existing portfolio of well over 200 brands in over 25 countries. Despite the complexity of operations in many countries around the world with different national cultures, we Operate as One Company, with one culture.
Join one of the FMCG global business leaders as a Master Data Manager! We will Provide you with genuine opportunities of personal and professional growth in a vibrant, fun and international environment packed with motivated and talented people from a wide range of nationalities under one roof.
Responsibilities
Leading the Supply Master Data team of 3 Employees. Maintain master data in SAP ERP. Drives the maintenance communication flow according RACI matrix for his region Manage and maintains the daily data Quality issues (regional & local controls).
Accountable for product master data quality controls Backup for the other WEZ Regional master data maintenance managers.
Accuracy of the master data set-up in accordance to Agreed service level agreements (SLA) Ensuring That all data is uploaded / created / modified Within the time limit Agreed with the business and SLA
Manage the data with Respect of the Maintenance Procedures and data maintenance rules Defined by the WE zone. Quality checking of the master data set-up to ENSURE infractions are corrected prior to impact to the business operations or customer relationship Identifying issues / mistakes Within the master data set-up and Providing Timely solutions back to the country business unit
Review and recommend enhancements for Improving the current work flow for Increasing operational efficiency.
Single point of contact on regional level for the regional master data activities, understands our clients regional (country) characteristics. Correct controls in place to minimize Impacts to the business operations (Delegation of Authority Followed, segregation of duties. ensure delivery of business results would meeting or exceeding all contractual's SLA.
Requirements
Experience in Master Data Management, Stock or Inventory Management, Leadership and experience must
Understanding of supply processes: packaging, beer creation, innovation knowledge, SNP, BBP, MRP, Supply Chain understanding
Leadership and management skillset / analytical skills and attention to detail / Reliability / Timeliness, Timeliness, Timeliness, Timeliness, Timeliness, Timeliness, Timeliness, Timeliness, Timeliness, Timeliness, Timeliness, timeliness, punctuality / Strong presentation and negotiation skills
Workload prioritization / Assertiveness & Communication / Result oriented / General Business Acumen / Coordinating skills / Project Management
We Offer
Very competitive Remuneration.
Extensive corporate benefits package.
State of the art building office center in Prague.
Free refreshments in the workplace.
Social events and team building activities.
Extensive training and coaching.
Perspective projects with an international scope.
Positive social and working environment.
informace
Zadavatel:
Personální agentura
Pracoviště:
Praha 2 (Hálkova 1406/2)
Zařazeno v oborech:
Administrativní práce,
Ekonomika, finance, účetnictví,
Logistika a doprava
Office manager,
Správce nemovitosti,
Vkládání dat do počítače,
Zpracování dat a objednávek,
Account manager,
Kontrolor logistiky a zásobování,
Koordinátor,
Logistik a speditér
Požadované vzdělání:
Vysokoškolské
Datum zadání:
27.6.2017
Podobné nabídky
Hledaní práce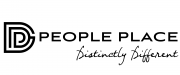 ---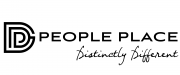 ---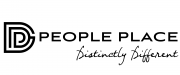 Příspěvek na dopravu, Příspěvek na penzijní připojištění, Stravenky, Dovolená navíc, Sick days, …
---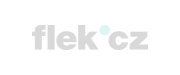 Automechanik
Komwag, podnik čistoty a údržby města, a.s. |
Praha 2
Zaměstnanecké půjčky, 13. plat, Stravenky, Příspěvek na stravu, Finanční bonusy, …
---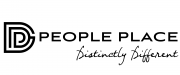 ---
---