Supervisor of Accounting team
People Place and Partners, a. s.
Nabídka již není aktuální
ABOUT THE EMPLOYER:
Our client is a world leader in the field of business consulting, offering services in the fields of Finance, Systems Integration, Telecommunications and Information among many others. With operational centers in more than 70 countries worldwide, today this corporation is a globally recognized leader in the next generation of business consulting with reported revenues of billions of dollars.
As an employer, our client is ranked among the most innovative companies to work in various magazines like The Wall Street Journal. This is not only a good chance to get the job you are looking for but also a chance to grow in skills and professional experience at international level and with a globally known corporation.
THE ROLE:
The Accounting team has a crucial role to play in the Financial Accounting Team responsible for delivering the monthly financial information that impacts Balance Sheets and P & L. The team plays a critical part in the company's end-of-month process, resulting in complete and accurate financial statements. The Accounting Team Leader helps supervise and coordinate the preparation, approval, and review of journal entries, balance sheets, reconciliations and other relevant accounting issues in accordance with local law, US GAAP standards, and the Sarbanes Oxley Act (SOX).
THE RESPONSIBILITIES:
• Coordination of regular month-end closing activities: cost and revenue accruals / deferrals, recoding, cost allocation, various adjustments
• Balance Sheet accounts reconciliations, approval and review
• Recurring and ad hoc journal entries for approval and review
• Supervise and coordinate the team in key deliverables, ensuring SLAs are met
• Provide Accounting guidance and support
• Maintain up to date process documentation
• Taking full ownership and responsibility for processes partially or fully owned by CSS
• Drive process improvement and standardization initiatives
• Assure compliance with internal policies and procedures (SOX, Segregation of duties, etc.)
• Directly support internal and external audits
• Cooperate with internal and external stakeholders at different seniority levels
• Drive and coordinate migration of new activities to CSS
• Team Coaching and Performance Management
• Manage team resources and initiate recruitment of new staff
• Providing strategic inputs within GL management team
THE IDEAL PROFILE:
• Finance / Accounting / Economics or Business Administration degree is preferred
• Three or more years of GL accounting or finance controlling experience
• MS Office skills, specifically Excel
• SAP systems knowledge is an advantage
• Excellent verbal and written communication skills in English
• Excellent customer service skills and client-focus attitude
• Analytical thinking, attention to detail, problem solving, and ability to work under pressure
• Ability to think strategically, balancing long and short-term priorities independently
informace
Zadavatel:
Personální agentura
Pracoviště:
Praha (Hálkova 1406/2)
Požadované vzdělání:
Nezáleží
Plat:
od 50 tisíc
Datum zadání:
15.2.2018
Podobné nabídky
Hledaní práce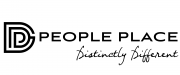 ---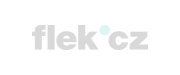 ---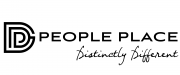 ---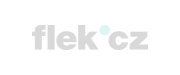 Pitný režim, Multisport karta, Kultura, Jazykové kurzy, Pružná pracovní doba, …
---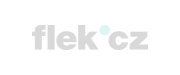 ---
---