Nabídka již není aktuální
Our client is among the largest to beverage organization groups worldwide. Generating revenues of 39.8 billion USD and as a truly consumer-centric, sales-driven organization, manages an existing portfolio of well over 200 brands and employs Point- over 155,000 people in 25 Countries. Bringing the corporate business strategy together with our client's driving force and force behind this is their people and what they stand for. Despite the complexity of operations in many Countries around the world with different national cultures, our client operates as one company, with one culture. That is a culture built on ownership, informality, candor and transparency. If you think you fit the mold as well, step forward and talk to us by sending us your application.
Scope of Employment:
The Spot Buyer is Responsible for day-to-day buying of non-strategic items. This role Delivers based sourcing results in the category cards instructions to Contribute to saving targets while ensuring That SLAs with the business are being met. The Spot Buyer Will Deliver Analyst and Regional Procurement Shared Services: high quality level of client attendance, prompt answer and purchase request, alignment with end users.
Key Responsibilities:
Review instructions on cards category.
Verify purchase request quality and correct buying channel.
Align with end users on missing specification.
Clarify user requirements Relating to free-text (one-time Purchases).
Identify Suppliers for specific categories or need.
Select the template in Spot Buy tool.
Send to e-Sourcing team.
Analyze results, negotiate and select supplier.
Create contract if required.
Support requests analysis, Supplier enablement and contract administration for Stones categories.
Resolve Claims and resolve helpdesk issues.
Support end user with assisted buying Including Educating the user on buying channels.
Escalate issues Sourcing & Spot Buy Lead.
Requirements:
University degree or equivalent.
Strong understanding of sourcing tools (SAP SRM, etc.).
Analytical skills.
Ability to conceptualize focused business impact analytics.
Basic knowledge on using e-sourcing tools.
Communicating effectively by conveying information and ideas in a clear, meaningful, and Timely Manner, Providing -information it ENSURE understanding; solicit inputs Provide an open and candid conversations.
Establishing collaborative working relationships.
Fluent in English
We Offer:
Competitive Remuneration package.
Temporary- to- permanent contract OR permanent contract (depending on our client's offer).
The backup of a global corporation.
Prague central location.
State of the art office premises.
International working environment.
Every day use of foreign languages.
Team-Building Activities and social events.
Free refreshment on the working place.
Friendly and dynamic work environment.
Positive working atmosphere.
informace
Zadavatel:
Personální agentura
Pracoviště:
Praha 2 (Hálkova 1406/2)
Zařazeno v oborech:
Administrativní práce,
Logistika a doprava
Zpracování dat a objednávek,
Kontrolor logistiky a zásobování,
Logistik nákupčí
Požadované vzdělání:
Vysokoškolské
Datum zadání:
24.8.2017
Podobné nabídky
Hledaní práce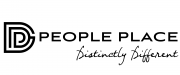 ---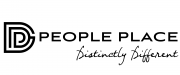 ---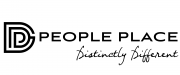 ---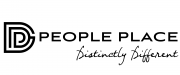 ---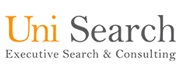 Lékařské prohlídky, Pitný režim, Multisport karta, Notebook, Stravenky, …
---
---