Software Project Manager for innovative development projects
Ready to join one of the most innovative areas which will change the way we will be mobile in the future? This is your opportunity to play a key role in the development of innovative new technology, products and solutions in the automotive industry. As a Software Development Project Manager you will manage projects dedicated to the development of state-of-the-art software projects. You will be responsible for ensuring that software is delivered in perfect working order, according to specification, and within established timelines. Our client is a global leader, an European Top Employer and leading in the innovation in his industry. Joining the multicultural team in Prague will give you the chance to work with the best people on the best projects.
Qualifications:
Bachelor's Degree.
Strong organizational skills, with a dedication to attention to detail.
Strong analytical/debugging skills.
Strong communication skills.
Works well within a fast-paced and ever-changing environment.
Communicative level of English.
Preferred Qualifications:
B.S. in Computer Science or a related field.
2 years agile software development management experience.
experience with software project management in embedded SW.
Responsibilities:
Create, maintain and manage high level project roadmaps and schedules.
Manage projects within an agile/Scrum based workflow.
Manage and improve software development processes.
Supervise, mentor and evaluate a team of software developers.
Work with product analysts and account managers to schedule project timelines.
Offer:
A flexible working environment in a multinational team with passion for technology.
A posibility to be a part of the whole development process (from an idea to final product).
An attractive salary with additional benefits, completely in line with your experience.
Personal and professional development for everyone.
Relocation package for non-Czech employees.
6 weeks of vacation.
If you are interested in this job positon, please send us your CV in English or contact Mr. Arnošt Schmidt via e-mail arnost.schmidt@peopleconsulting.cz or via phone
+420 606 769 666
We are looking forward to hearing from you. If there will be no answer within 2 weeks after acceptation of your CV, our client prefered another applicant, who has better fulfilled, according to the sended CV, our clients requirements. To be able to work with your personal information, it is important that you give us permission to process your personal information. By replying to this job offer, you agree with the processing of your personal information and confirm that you have had the opportunity to learn about personal data handling here. If you do not want to give us your GDPR approval, please let us know this information when sending your CV. If you do not give us your consent, we can not offer you any other suitable work profile, such as those we do not advertise. If your profile will meet the requirements of one of our clients, we will contact you within 10 days at the latest. In case that our client has other requirements for your desired position, we will consider your profile for other current offers and we will include your CV in our database. We will be glad to contact you with a different job offer matching your profile and the client's requirements. We look forward to a successful future cooperation and wish you a nice day. Your PeopleConsulting Team
informace
Zadavatel:
Personální agentura
Pracoviště:
Praha , CZ
Typ smluvního vztahu:
Zařazeno v oborech:
Datum zadání:
14.9.2018
Podobné nabídky
Hledaní práce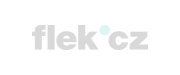 ---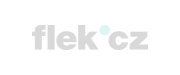 ---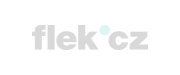 ---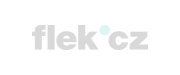 ---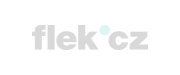 ---
---