Senior Logistics Specialist with English
People Place and Partners, a. s.
Nabídka již není aktuální.
ABOUT THE COMPANY:

We are a truly consumer-centric, sales-driven organization with nearly 600 employees in our Prague office, which was established 10 years ago. Over the past few years we have had an impressive growth and we have become one of the largest organization groups in the FMCG sector. With the existing portfolio of over 200 brands and 155,000 employees in 25 countries we are supporting our customers all over the world. Key elements of our dynamic and fast-changing company culture are ownership mindset, informality, national diversity and excellence. We will challenge you, make you search for improvement and, most importantly, we will unleash your potential.
THE POSITION:

As a Senior Transport Planning Specialist, you will play a key part in the Export Team organizational set-up in Prague. You will be responsible for capturing the confirmed and released orders, planning the transport, updating the transport data, and ensuring delivery of the goods according to customer's request. You will also be in contact with suppliers and clients to ensure high quality services. Within this complex role, you will manage logistics processes and build relationships with clients and customers while using foreign languages on daily bases.
Key responsibilities:
Planning of all transport orders at the best overall price and the highest efficiency
Transport exception management to meet internal and external customer requirements and still delivering in time
Working in close contact with order taking, inventory deployment and site logistics to ensure proper planning
Analyzing the data gathered by the reporter and challenging appropriate parties
Link transport needs with customer order
Proactive chasing of loads and making sure loads are delivered on-time and in-full
Financial administration activities of the transport team
Identify & analyze risks for out of stock, find and coordinate solutions
Other administrative tasks related to transport
POSITION REQUIREMENTS:
High school or University education preferably in Economics / Logistics / Transport or relevant field
Advanced to fluent English, advanced level of French would be a great advantage
1 year previous work experience in order to take or transport processes, logistics, customer relationship management or within an administrative position
Good computer skills (mainly Excel); knowledge of SAP would be an asset
Strong coordination, analytical and problem solving skills
Excellent communication skills and customer oriented mindset
Self-starter, and team player ready to work hard and learn more
High energy & positive attitude
THE OFFER:
Attractive corporate benefit package (including 5 weeks of holidays and other benefits)
Permanent employment contract
Opportunity to use EU languages on a daily basis
Continuous professional & personal development
Perspective projects with an international scope
A responsible job in a positive, social & international working environment
Large and modern office building near public transport
Extensive training and coaching
Free refreshments at the workplace
Social events and team building activities
informace
Zadavatel:
Personální agentura
Pracoviště:
Praha
Zařazeno v oborech:
Administrativní práce,
Logistika a doprava
Administrativní pracovnice/ík,
Disponent mezinárodní přepravy,
Kontrolor logistiky a zásobování,
Koordinátor,
Logistik a speditér,
Logistik nákupčí
Požadované vzdělání:
Nezáleží
Požadované jazyky:
Angličtina
Plat:
od 40 tisíc
Datum zadání:
2.7.2018
Podobné nabídky
Hledaní práce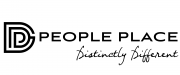 ---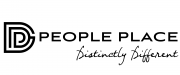 ---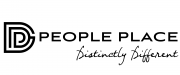 ---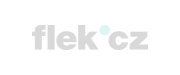 Pitný režim, Multisport karta, Notebook, Příspěvek na penzijní připojištění, Stravenky, …
---

---
---