Senior Accountant / Deputy Team Lead
People Place and Partners, a. s.
Nabídka již není aktuální
Our client is a world leader in the field of business consulting, offering services in the field of Finance, Systems Integration, Telecommunications and Information among many others. With operational centers in over 70 countries worldwide, today this corporation is a globally recognized leader in the next generation of business consulting with a reported revenue of billions of dollars.
As an employer, our client is ranked among the most innovative companies to work in various magazines like The Wall Street Journal. This is not only a good chance to get the job you are looking for, but an opportunity to grow in skills and professional experience at international level and with a globally-known corporation.
THE ROLE:
The Intercompany Specialist is an integral part of the Financial Accounting Team responsible for delivering the month-end financial information. This position plays a crucial part in the company's end-of-month process, resulting in complete and accurate financial statements. The Intercompany Specialist is responsible for preparing, managing and controlling journal entries, balance sheets, reconciliations and other relevant accounting issues in accordance with the law.
THE RESPONSIBILITIES:
- Accounts Receivable Processing - includes the preparation and posting of outgoing and estimated invoices.
- Checking invoices to ensure that all relevant information is present, searching for appropriate backup to determine the correct coding.
- Monthly intercompany reconciliation - including downloading the GL from SAP, preparing proper reconciliation, confirming balances with country partners, solving any irregularities within the threshold, determining and posting unrealized foreign exchange gains / losses.
- Preparation of EFT's settlement for treasury after confirmation within intercompany entities is completed.
- Maintaining the internal database, initiating internal numbers, requesting pricing from project managers, setting up WBS coding in collaboration with Master Data team, billing preparation.
THE IDEAL PROFILE:
- University degree in Finance or related areas is desired.
- Understanding and practical knowledge of Finance processes.
- 1 year experience in a similar position within an international Shared Service Center is preferred.
- The ability to work independently and as part of a team.
- Strong process orientation, knowledge of process design tools.
- Proactive and strong analytical skills.
- Excel experience is desirable.
- The ability to prioritize, multi-task, and work under pressure.
- Must have a strong work ethic.
informace
Zadavatel:
Personální agentura
Pracoviště:
Praha (Hálkova 1406/2)
Požadované vzdělání:
Nezáleží
Plat:
od 50 tisíc
Datum zadání:
23.3.2018
Podobné nabídky
Hledaní práce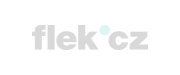 ---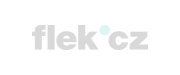 ---

---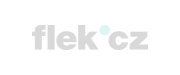 Pitný režim, Multisport karta, Kultura, Jazykové kurzy, Pružná pracovní doba, …
---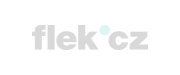 ---
---