Nabídka již není aktuální
Profil společnosti:
Zprostředkováváme personální inzerci pro klienta, kterým je Codan Consulting s.r.o. Codan Consulting is a Professional Congress Organiser (PCO), Association Development (AD) and Destination Management Company. The company was established in 2008 and is a joint venture of Codan Agentura, a travel agency based in Prague, and CAP Partners, an association management company based in Copenhagen. While Codan Consulting builds upon the knowledges and experience of both these companies, it has rapidly developed and gained experience, know-how and a large network of contacts. Although based in Prague, the events we organise take place all over Europe. Flexibility and transparency are two of our core values, allowing us to adjust to our partners needs and work in any environment or destination.
We work in the following areas:
conference organisation, destination management services and association management. Codan Consulting is a small company with a flat organisational structure and an informal tone.
Náplň práce:
Your main tasks will include:
Destination research and evaluation, hotels selection (research, price analysis)
Negotiation and contracting of suppliers
Coordination of publications and marketing materials production
Sales and marketing activities
Reservations management and administration, communication with clients and suppliers (rooming lists, cancellations schedule coordination)
Statistics and reporting
Požadujeme:
Requirements:
MS Office skills, fluent English (spoken & written), second language is an advantage
Good organisational skills, flexibility, creativity, ability to solve problems in an efficient way, good communication skills, positive can-do mind set, independent decision making combined with team work, strategic planning and analytic thinking
Experience in the field is an advantage
Nabízíme:
What you can expect:
Work in a developing company with a flat organisational structure
Challenging but also rewarding work environment
Transparent decision making process
Continuous learning and development opportunities
Bonus system based on overall results and individual evaluation
Your job will include a variety of working tasks and you will also be involved in the decision making process
Místo práce:
Prague 1
Termín nástupu:
ASAP V případě, že Vás tato nabízená pozice zaujala, zašlete nám Váš podrobný strukturovaný životopis s motivačním dopisem a názvem pozice, o kterou se ucházíte! Pro odpověď na tuto pozici, prosím, používejte pouze e-mailovou adresu:
[e-mail byl skryt]
Platnost inzerátu končí 12. 2. 2017. Po tomto datu, prosím, neodpovídejte.
informace
Zadavatel:
Personální agentura
Pracoviště:
Praha
Požadované vzdělání:
Středoškolské s maturitou
Datum zadání:
12.1.2017
Podobné nabídky
Hledaní práce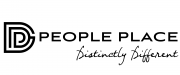 ---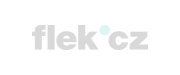 ---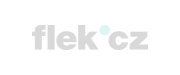 ---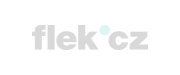 ---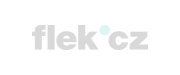 ---
---