Nabídka již není aktuální
Do you have a soft spot for PR?
Join us as our new PR SPECIALIST
At PYXIS MEDIA, we are a team of enthusiastic people who help our clients to be seen. Do you love PR? Then we are looking for you!
Who do we need?
A new member of the PYXIS family. You should be a creative person with a perfect knowledge of English. We expect you to have a refined sense of design, excellent communication skills as well as great knowledge of social media (FB, Twitter, Pinterest, Instagram). It doesn't matter if you are a student of communication disciplines, experienced specialist or someone who fell for PR recently. What we look for is passion and drive.
Who are we and what can we offer?
PYXIS MEDIA is a company based on trust (both within our team and with our clients). We work agile from different countries all over the world, so trust is really important for us. We are all very open-minded and we like people who are able to discuss, criticize, and come up with new ideas. We all love our work and put our hearts into everything we do.
You'll be working remotely as a part of our friendly yet professional team. We'll need your help for 20–30 hours/month and you can work anywhere – anytime. You'll work on interesting projects, promote lifestyle lovemarks, and you'll have a free hand in sourcing new clients.
We are not:
a typical corporate
fans of hierarchy (we believe in team cooperation)
forcing anyone to have any "working hours" (only deadlines matter)
giving up on things; "I can't" and "it's not possible" are prohibited :)
What will you do?
Your main duty will be:
supporting the PR manager and working with the PR team
social media maintenance
media monitoring
liaising with media
You will also:
prepare press materials for lifestyle media
cooperate on PR strategy development
source and maintain media relations
Your key qualities should be:
Responsibility
Consistence
Effectivity and aim-orientation
We also expect you to be able to plan strategically and solve problems from A to Z
What will give you an advantage?
Experience in media and PR
List of media contacts
Experience with project management tools (JIRA etc.)
Knowledge of graphic programs (Adobe)
Knowledge of any other language than English
Interested? Great! Just send the following to [e-mail byl skryt]:
Your CV & Cover letter
Your social media sites
Examples of your work
Examples of your media contacts
informace
Zadavatel:
Firma - přímý zaměstnavatel
Pracoviště:
Česká Republika
Požadované vzdělání:
Nezáleží
Požadované jazyky:
Angličtina
Plat:
od 15 tisíc
Datum zadání:
16.4.2018
Podobné nabídky
Hledaní práce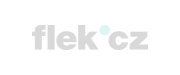 ---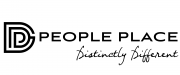 ---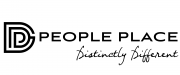 ---

Sleva na firemní produkty, Zaměstnanecké půjčky, Pitný režim, Příspěvek na životní pojištění, Multisport karta, …
---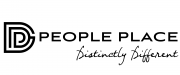 ---
---