Nabídka již není aktuální
Our client is among the largest to organization and beverage groups worldwide. Generating revenues of 39.8 billion USD and as a truly consumer-centric, sales-driven organization, our client manages an existing portfolio of well over 200 brands and employs over 155,000 people in 25 countries. Bringing the corporate business strategy together with our client's driving force and force behind this Is Their people and what they '' stand for. Despite the complexity of operations in many countries around the world with different national cultures, our client operates as one company, with one culture. A culture That is built on ownership, informality, candor and transparency. We now offer the Possibility to join droughts and corporation through the Multiple Openings on our website. If you think you fit the mold as well, step forward and talk to us by sending us your application.
Scope of Employment:
As Order Taking Officer you will treat incoming orders from the company Organizations country's process definitions That ensure deliveries and invoicing the Agreed SLA`s.
Key Responsibilities:
Capture all incoming orders from the Customers company or country Organizations by fax, mail, EDI.
Order taker can receive instructions to enter the order in the system, modify the order based on different instructions.
Enter orders in SAP and the systems in use in the Particular country.
Verify completeness, availability of product, customer credit (and pricing) verify if there are specific logistic rules.
The order taker must Also take into account the specifications of the Customer master data.
Responsible contact person abroad in cases of customer wishes and changes of customer orders.
Close work and daily contact with Scheduling, Transport Planning, Inventory Department and all needed internal or external Customers per e-mail or phone.
Archive documentation received from the Customers.
Requirements:
High school education.
Experience in working in an ERP environment Preferred (not Obligatory).
Experience with SAP Preferred order module.
Work in a multi-cultural environment.
Highly customer oriented mindset.
Responsibility and reliability, stress resistance.
Good analytical and problem solving skills.
Ability to communicate effectively both Orally and in writing.
Ability to Be flexible position with duties and scope of work.
Computer skills (Outlook, Word, Excel, PowerPoint, etc.).
Good level of English (spoken, reading and writing).
We Offer:
Competitive Remuneration package.
Temporary- to- permanent contract permanent contract OR
The backup of a global corporation.
Prague central location.
State of the art office premises.
International working environment.
Every day use of foreign languages.
Team-building activities and social events.
Free refreshment on the working place.
Friendly and dynamic work environment.
Positive working atmosphere.
informace
Zadavatel:
Personální agentura
Pracoviště:
Praha 2 (Hálkova 1406/2)
Zařazeno v oborech:
Administrativní práce,
Bankovnictví a pojišťovnictví
Zpracování dat a objednávek,
Referent správy a pohledávek
Požadované vzdělání:
Vysokoškolské
Datum zadání:
24.8.2017
Podobné nabídky
Hledaní práce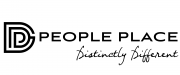 ---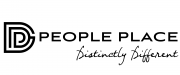 ---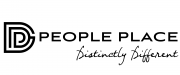 ---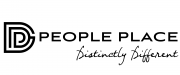 ---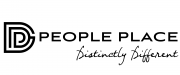 ---
---