Oracle Database Administrator
People Place and Partners, a. s.
Nabídka již není aktuální
About the Employer:
On behalf of our client, one of the Largest to the Banking Organizations in the IT sector, with a presence in five locations worldwide and with More Than 3,200 Employees working for the group. They also manage, keep safe and Adminster the securities it holds on behalf of the its Customers. Over 300,000 domestic and Internationally traded bonds, equities and investment funds are deposited Currently with our client. They maintain relationships with around 2,500 Customers in over 110 countries. Its global network extends across 50 markets. Backed by flexible securities lending and collateral management services, our client offers one of the most Comprehensive international securities services available, settling More than 250,000 transactions daily.
Responsibilities:
Administration of Oracle databases in testing, development and production environments.
Database monitoring and tuning.
Maintain database backup and recovery Procedures.
Support development and testing teams Including periodic on-calls and week-end work.
Qualifications
Bachelor or Master degree in computer science

Technical skills in one or more of the seuraavilla Would Be An Asset:

2 years' experience in the Oracle RDBMS on UNIX Systems Administration
Unix / Linux Shell scripting skills
Experience on PL / SQL or SQL scripting development

Additional skills in one or more Of the following areas will be of advantage:

Experience in MySQL administration on Unix systems
Linux System Administration
web development

Good communication and analytical skills
Fluent in both Written and spoken English
Required Oracle Database Administration training will be provided
We Offer
Very Competitive Remuneration.
Extensive corporate benefits package.
State of the art office building in Prague center.
Free refreshments in the workplace.
Social events and team building Activities.
Extensive training and coaching.
Perspective projects with an international scope.
Positive social and working environment.
informace
Zadavatel:
Personální agentura
Pracoviště:
Praha 2 (Hálkova 1406/2)
Zařazeno v oborech:
IT / Vývoj softwaru
Bezpečnostní expert,
Databázový administrátor,
IT konzultant,
IT projektový manažer,
Produktový manažer,
Programátor,
Servisní technik,
Správce informačního systému,
Správce sítí,
Systémový analytik,
Webdesign a grafika,
Webmaster
Požadované vzdělání:
Vysokoškolské
Datum zadání:
24.8.2017
Podobné nabídky
Hledaní práce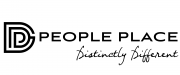 Příspěvek na dopravu, Příspěvek na penzijní připojištění, Stravenky, Dovolená navíc, Sick days, …
---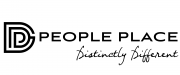 Sleva na firemní produkty
---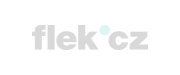 Automechanik
Komwag, podnik čistoty a údržby města, a.s. |
Praha 2
Zaměstnanecké půjčky, 13. plat, Stravenky, Příspěvek na stravu, Finanční bonusy, …
---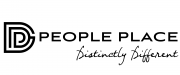 ---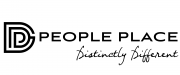 ---
---