Junior Tax Specialist with GERMAN
People Place and Partners, a. s.
Nabídka již není aktuální
COMPANY INTRODUCTION:
We are one of the leaders in the banking and capital markets sector, providing financial services for the domestic and international markets for customers in 110 countries. Our teams of dedicated and experienced professionals help nearly 3000 customers worldwide to ensure effective and prompt delivery of their securities and cash with respect to rights and obligations. Throughout 45 years of our continuous growth and developing solutions we became a global player in the financial markets industry, with operations in several locations including Prague since 2008.
We are now looking for a new team member to join our international and dynamic Tax Team in Prague, with a passion for gaining deeper professional experience in the field of finance within a welcoming working environment.
JOB SUMMARY:
By joining our international Prague Tax Team, you will be responsible for processing, providing prompt and accurate tax guideline to company clients from different markets on all tax matters related to income payments. Following international market practices and working in collaboration with withholding agents, foreign banks, various tax authorities and operational teams, your role is to ensure that clients receive the proper answer in due time.
Key responsibilities:
Support entire tax process from certification to tax instruction processing, payment reception and reconciliation
Act as dedicated specialist ensuring support and expertise
Process payments and reporting to tax authorities on different markets
Keep regular and efficient contact with the tax authorities to ensure that our client have reliable support and the most updated tax market information
Build relationships with suppliers and customers and provide quality customer care
Provide efficient and rapid feedback and resolution to all the questions
Comply with the effective control and internal procedures
Escalate and report issues to the management, participate in continuous improvements
POSITION REQUIREMENTS:
University degree preferably with orientation in Finance, Economics or Law
Previous work experience and knowledge of finance would be a great advantage
Advanced to fluent level of English and German is required (speaking, reading and writing)
Positive attitude and strong team player in a multicultural environment
Customer focused, pro-active and highly organized
Good communication and analytical skills
Reliable and detail oriented
Ready to learn more

THE OFFER:
Attractive corporate benefits package
Full time position; permanent contract
A responsible job in a young and international team
Continuous professional & personal development
Extensive training and coaching
Offices location in the centre of Prague
Free refreshments in the workplace
Social events and team building activities
Positive, stable and friendly working environment
informace
Zadavatel:
Personální agentura
Pracoviště:
Praha 2 (Hálkova 1406/2)
Benefity:
Pitný režim, Příspěvek na životní pojištění, Multisport karta, 13. plat, Kultura, Flexi – poukázky, Příspěvek na dopravu, Příspěvek na penzijní připojištění, Stravenky, Jazykové kurzy, Dovolená navíc, Příspěvek na stravu,
Zařazeno v oborech:
Administrativní práce,
Bankovnictví a pojišťovnictví,
Ekonomika, finance, účetnictví
Administrativní pracovnice/ík,
Bankovní poradce,
Finanční analytik,
Finanční poradce,
Daňový poradce,
Ekonom,
Fakturant,
Finanční analýza,
Finanční poradenství
Požadované vzdělání:
Vysokoškolské
Datum zadání:
23.5.2017
Podobné nabídky
Hledaní práce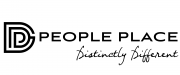 Pitný režim, Multisport karta, Stravenky, Jazykové kurzy, Dovolená navíc, …
---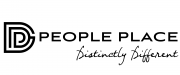 Pitný režim, Multisport karta, Stravenky, Jazykové kurzy, Dovolená navíc, …
---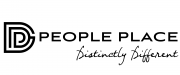 ---
---