Junior Software Developer
People Place and Partners, a. s.
Nabídka již není aktuální
About the Employer:
On behalf of our client, one of the Largest Banking Organizations in the IT sector, with a presence in five locations worldwide and with More Than 3,200 Employees Working for the Group. They also manage, keep safe and adminster the securities it holds on behalf of the IT Customers. Over 300,000 domestic and Internationally traded bonds, equities and investment funds are deposited Currently with our client. They Maintain relationships with around 2,500 Customers in over 110 Countries. Its global network extends across 50 markets. Backed by flexible securities lending and collateral management services, our client offers one of the most Comprehensive international securities services available, settling More than 250,000 transactions daily.
Profile:
Java programming skills and Its core libraries, knowledge of object-oriented analysis and design patterns.
Enthusiastic to Improve Programming Skills and Deliver and state of the art design and code.
Enthusiastic to understanding the business drivers behind the technical requirements.
Good communication skills, good team player.
Positive, "Can do" attitude, Also Able to transmit to others.
Willingness to take responsibilities.
Skills:
First experience with the internals of the JVM, the JVM garbage collection tuning profiling
First experience of multi-threaded and concurrent programming
Experience with database systems.
Experience with Spring and Hibernate.
Understanding and adhering to the Principles of clean code development.
High level of spoken English.
We Offer:
Competitive salary with attractive social fund and benefits.
The Opportunity to work in an international multicultural company.
Extensive training and career development Within The global structure.
Modern office premises with all Necessary amenities to make you work pleasant and enjoyable time.
Stable employment Career Opportunities with both vertical and horizontal.
Friendly and dynamic work environment.
Prague central location.
Supportive management at all times.
Every day use of foreign languages.
Team-Building Activities and social events.
Free refreshment on the working place.
informace
Zadavatel:
Personální agentura
Pracoviště:
Praha 2 (Hálkova 1406/2)
Zařazeno v oborech:
IT / Vývoj softwaru
Databázový administrátor,
IT konzultant,
Programátor,
Správce sítí
Požadované vzdělání:
Vysokoškolské
Datum zadání:
24.8.2017
Podobné nabídky
Hledaní práce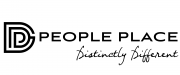 ---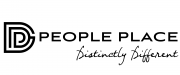 ---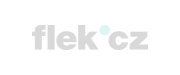 Automechanik
Komwag, podnik čistoty a údržby města, a.s. |
Praha 2
Zaměstnanecké půjčky, 13. plat, Stravenky, Příspěvek na stravu, Finanční bonusy, …
---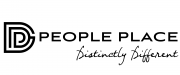 ---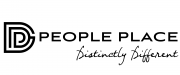 Příspěvek na dopravu, Příspěvek na penzijní připojištění, Stravenky, Dovolená navíc, Sick days, …
---
---