Junior Logistics Specialist with GERMAN
People Place and Partners, a. s.
Nabídka již není aktuální
COMPANY INTRODUCTION :
We are a truly consumer-centric, sales-driven organization with nearly 600 employees in our Prague office, which was established 10 years ago. Over the past few years we have had an impressive growth and we have become one of the largest organization groups in the FMCG sector. With the existing portfolio of over 200 brands and 155,000 employees in 25 countries we are supporting our customers all over the world. Key elements of our dynamic and fast-changing company culture are ownership mindset, informality, national diversity and excellence.
JOB SUMMARY:
As a Logistics Documentation Officer, you will play a key part in the Order Taking Team organizational set-up in Prague. You will be responsible for managing all incoming orders from customers or company country organizations based on specific logistic rules.
Key responsibilities:
Capture all incoming orders from customers or company country organizations
Enter orders in SAP and other systems, modify the order based on different instructions
Verify completeness, availability of product, customer credit
Communicate with contact center in other regions in cases of customer wishes and changes of customer orders
Close work and daily contact with other departments and internal or external customers over the phone or e-mail
Archive documentation received from customers
POSITION REQUIREMENTS:
High school or University education preferably in Economics / Finance / Business Administration / International Business or relevant field
Advanced in English
Upper-intermediate or higher knowledge of German
Previous work experience in administration would be considered as an asset
Good computer skills (mainly MS Office Package); knowledge of SAP would be an asset
Good coordination, analytical and problem solving skills
Ability to perform in stressful conditions
Excellent communication and negotiation skills
Customer oriented mindset
The ability to work independently and as part of a team
THE OFFER:
Full time position; permanent contract
Attractive corporate benefit package
Opportunity to use EU languages on a daily basis
Perspective projects with an international scope
Continuous professional & personal development
Responsible job in a young & international working environment
Social events and team building activities
Extensive training and coaching
Free refreshments at the workplace
informace
Zadavatel:
Personální agentura
Pracoviště:
Praha
Zařazeno v oborech:
Administrativní práce,
Ekonomika, finance, účetnictví,
Logistika a doprava,
Obchod
Administrativní pracovnice/ík,
Vkládání dat do počítače,
Zpracování dat a objednávek,
Fakturant,
Účetní,
Celní deklarant,
Disponent mezinárodní přepravy,
Koordinátor,
Logistik a speditér,
Mezinárodní obchod
Požadované vzdělání:
Nezáleží
Požadované jazyky:
Angličtina, Němčina
Plat:
od 35 tisíc
Datum zadání:
2.7.2018
Podobné nabídky
Hledaní práce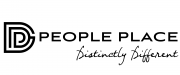 ---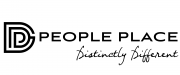 ---

Pitný režim, Multisport karta, Kultura, Jazykové kurzy, Dovolená navíc, …
---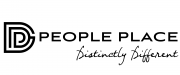 ---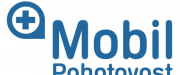 Sleva na firemní produkty, Notebook
---
---