Nabídka již není aktuální
ABOUT THE COMPANY:
We are currently among the top five largest organizations in the beverage group worldwide. As a truly consumer-centric, sales-driven organisation, we manage an existing portfolio of well over 200 brands, employing 155,000 people in over 25 countries. Despite the complexity of operations in many countries around the world with different national cultures, we operate as one company, with one culture.
Join the HR team of a global business leader that will provide you with genuine opportunities of personal and professional growth while enjoying one of the best working environments in Prague today!

ABOUT THE ROLE:
As a Reporting Specialist you will be creating, updating and distributing regular and ad hoc reports requested by the management or external clients. Within this role, you will develop tools for reporting, analyse relevant HR data, distribute the reports on a timely manner and expected quality while using Excel, SAP and other relevant company systems on daily bases.
Key Responsibilities:
Analyse HR demands and HR data (e.g. recruitment process, employees' performance evaluation, internal job title changes, job statistics etc.) on a global level
Develop HR reports to fulfill new demands
Distribute the reports on a timely manner and expected quality
Capture all structured demands for reports about team performance and all ad hoc report demands
Analyse demands in order to identify the adequate data sources (internal and/or external)
Analyse the data from the different data sources in order to create and update reports
Create all reports, keep the reports up to date, using several, but the most adequate, electronic tool
Look constantly for quality improvement on data, reports and systems
Communication with management and external clients
THE IDEAL PROFILE:

Relevant work experience would be a great advantage but is not a must (applications from fresh graduates are welcome)
Advanced English in speaking, reading and writing
Advanced MS Office skills (ability to work with MS Excel formulas, pivot tables, graphs)
Knowledge of SAP applications would be an asset
Likes to work with reports on a daily basis
Good analytical skills
Detail oriented
Team oriented
Available to start in 1 month the latest
WE OFFER:
Very competitive remuneration
Extensive corporate benefits package (including meal vouchers and other benefits)
Permanent or temporary employment contract (to your best preferred choice)
All relevant training and coaching to be able to develop your role with confidence
Prospective projects with an international scope to develop your full potential
Positive and social working environment
International working environment where English is used daily among other languages
Large and modern office building near public transportation (underground, tram and buses)
Free refreshments in the workplace
Regular social events and team building activities
informace
Zadavatel:
Personální agentura
Pracoviště:
Praha
Zařazeno v oborech:
Administrativní práce,
Ekonomika, finance, účetnictví
Administrativní pracovnice/ík,
Zpracování dat a objednávek,
Ekonom,
Fakturant,
Finanční analýza,
Statistik
Požadované vzdělání:
Nezáleží
Plat:
od 30 tisíc
Datum zadání:
3.11.2017
Podobné nabídky
Hledaní práce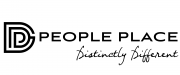 ---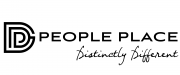 ---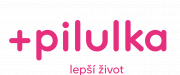 ---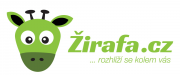 ---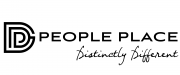 ---
---