Financial Markets Process Specialist
People Place and Partners, a. s.
Nabídka již není aktuální
COMPANY INTRODUCTION:
We are one of the leaders in the banking and capital markets sector, providing financial services for the domestic and international markets for customers in 110 countries. Our teams of dedicated and experienced professionals help nearly 3000 customers worldwide to ensure effective and prompt delivery of their securities and cash with respect to rights and obligations. Throughout 45 years of our continuous growth and developing solutions we became a global player in the financial markets industry, with operations in several locations including Prague since 2008.
POSITION SUMMARY:
The investment funds services, which are provided by the company, allow banks, as well as all the other investment fund distributors to succeed in orders' standardization, automation and straight-through processing. Investment Funds Administrator is responsible for the operations, which are expected to involve the entire issuance-to-maturity life-cycle of domestic and off-shore investment funds within company.
Key responsibilities:
Creating, accepting and administering common codes of investment funds
Allocation of special identification code and contracts verifications
Monitoring inboxes and analysing the terms & conditions of each issue
Process tax vouchers and dividends on a specific market
Data maintenance process for the order routing intern platform
Organizing and maintaining the relevant process documentation
Managing close cooperation with operational centres abroad and chasing of missing information from market participants (customers, providers, banks)
Information gathering and investigation
Providing general finance administrative support
Assist customer service officers to handle queries
POSITION REQUIREMENTS:
University degree preferably with orientation in Finance/ Economics/ Business Administration or relevant
Previous work experience in finance, banking or administrative process-oriented role would be a great advantage
Advanced level of English (written and spoken)
Good communication and analytical skills
Reliable and detail oriented
Positive attitude and strong team player in a multicultural environment
Customer focused, pro-active and highly organized
Ready to learn more

THE OFFER:
Attractive corporate benefits package
Full time position; permanent contract
Continuous professional & personal development
Extensive training and coaching
Offices location in the centre of Prague
Young and international team
Free refreshments in the workplace
Social events and team building activities
Positive, stable and friendly working environment
informace
Zadavatel:
Personální agentura
Pracoviště:
Praha
Zařazeno v oborech:
Administrativní práce,
Bankovnictví a pojišťovnictví,
Ekonomika, finance, účetnictví
Administrativní pracovnice/ík,
Vkládání dat do počítače,
Zpracování dat a objednávek,
Bankovní poradce,
Daňový poradce,
Ekonom,
Investiční poradce
Požadované vzdělání:
Nezáleží
Plat:
od 25 tisíc
Datum zadání:
5.9.2017
Podobné nabídky
Hledaní práce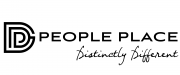 ---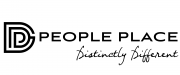 ---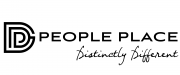 ---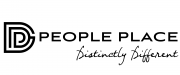 ---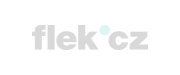 ---
---