Nabídka již není aktuální
About the Employer:
Our client with a world leader in the sector of business consulting, offering services in the Field of Finance Systems Integration, Telecommunications and Informatics among many others. With operation centers in 70 Countries More Than Worldwide Corporation today this is a globally Recognized Leader of the 'next generation' of business consulting with a reported revenue of Billions of dollars. As an employer, not only That is our client ranked among the most innovative companies to work for in the business-focused publications such as, The Wall Street Journal, but your progression and professional growth is Equally as Important, Where Have and as you say in your career goes Within the organization. Not only is this a good opportunity it get the job you are looking for, but an opportunity That improve your professional skills and experience at the international level with a globally-known Corporation.
Scope of Employment:
The Finance Professional Directly reports to Finance Manager in the Finance Center of Excellence. Operationally, you will be a part of an extended regional finance teams and Work Closely with Them daily, Providing business solutions and consultancy services to global clients' prestige. Furthermore, you will Provide support to regional business leaders and to help transfer the knowledge to Prague.
Key Responsibilities:
Performing financial analyzes Including budgeting, trend analysis, forecasting, correcting, and financial modeling. Developing Recommendations from information and results; considers and conducts additional analyzes AS appropiate. Collecting a midyear budget forecast and other financial information; Interprets, summarizes and uploads the information to Financial Systems To provide information about profit and loss.
Analyzing a budget or forecast midyear Types of other financial information and recommending corrections of any problems or inconsistencies That management.
Assisting in Developing Financial Controls Procedures, systems, and forecasting techniques evaluate That contract / program status and ENSURE compliance with government and customer requirements.
Developing and Maintaining financial statements using accounting and budgeting software To provide financial statements and reports to management and the corporate office.
Developing executive reports using database structures and end user interfaces To provide information to the appropriate` personnel as needed.
Assisting Department in completion and understanding of, Budgets and other financial analyzes.
Preparing, analyzing, and publishing monthly rolling financial forecast
Maintaining the integrity of accounting and budgeting software systems by checking for errors and inconsistencies.
Requirements:
Relevant experience in finance or accounting.
Minimum Bachelor degree in business administration, finance, accounting
Strong Excel Skills.
SAP Business Warehouse is a plus.
High proficiency in English
Experience in a multi-national company, working and interacting with
Colleagues across EMEA and CEEM.
Understanding and practical knowledge of Finance processes and
Ability to work independently and as part of a team.
Pro-active, strong analytical skills and problem solving skills.
Client focus.
Ability to prioritize, multi-task, and work under pressure.
We Offer:
Salary Range Varies depending on level of experience, we will do our best to work around candidate expectations.
The Opportunity to work in an international multicultural company.
Extensive training and Career Development Within the global structure.
Modern office premises with all Necessary amenities to make you work
Time pleasant and enjoyable.
Stable employment Career Opportunities with both vertical and
Friendly and dynamic work environment.
Prague central location.
Every day use of foreign languages.
Team-Building Activities and social events.
Free refreshment on the working place.
informace
Zadavatel:
Personální agentura
Pracoviště:
Praha 2 (Hálkova 1406/2)
Zařazeno v oborech:
Ekonomika, finance, účetnictví
Ekonom,
Finanční analýza,
Finanční poradenství,
Účetní
Požadované vzdělání:
Vysokoškolské
Datum zadání:
24.8.2017
Podobné nabídky
Hledaní práce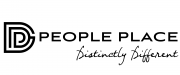 Příspěvek na dopravu, Příspěvek na penzijní připojištění, Stravenky, Dovolená navíc, Sick days, …
---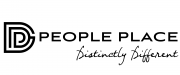 ---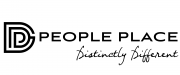 ---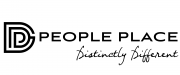 ---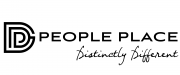 ---
---