Finance and Banking Administrator with German
People Place and Partners, a. s.
Nabídka již není aktuální
ABOUT THE EMPLOYER:
When you will join us, you will be part of one of the largest Banking Organisers in the sector, with a presence in 5 locations on 3 continents. We manage, safe keep and administer the securities that we hold on behalf of our customers. Over 300,000 domestic and internationally traded bonds, equities and investment funds are currently deposited in our client's safekeeping processes. This is not only a good chance to get the job you are looking for, but an opportunity to grow in skills and professional experience at the international level!
ABOUT THE ROLE:
You will play a key role in the security life cycle, mainly focusing on data accuracy and coverage to enable subsequent first class service delivery to internal data consumers and ultimately to company customers.
Main Tasks and Responsibilities:
Monitoring of inboxes and handling of various internal and external queries
Close cooperation with external service provider
Quality monitoring
Ensure that the predictable Income and Corporate Action events are set up precisely
Analysis of the Terms & Conditions
Liaising with depositories in different countries all over the world
Chasing of missing/unclear information from market participants
Answering to all Customer Service queries related to reference data activities
Reconciliation of Record dates
In addition, the job consists of: Participating to further development of future phases of services; Preparing statistics and reports for management; Testing of new functionalities; Training other staff, units
THE IDEAL PROFILE:
Secondary school or University degree ideally in Finance, Banking, Business Administration
Experience within administrative finance/banking oriented position is considered as an asset
Service orientation with excellent telephone, communication and negotiation skills
Good organizational and problem solving skills
Detail oriented and flexible
Ability to work independently and as a part of a team in an international environment
Very good written and spoken English
Advanced level of German
WE OFFER:
Very competitive remuneration
Extensive corporate benefits package
State of the art office building in Prague centre
Free refreshments in the workplace
Social events and team building activities
Extensive training and coaching
Perspective projects with international scope
Positive and social working environment
informace
Zadavatel:
Personální agentura
Pracoviště:
Praha
Zařazeno v oborech:
Administrativní práce,
Bankovnictví a pojišťovnictví,
Ekonomika, finance, účetnictví
Administrativní pracovnice/ík,
Vkládání dat do počítače,
Bankovní poradce,
Finanční analytik,
Fakturant,
Pokladník
Požadované vzdělání:
Středoškolské s maturitou
Datum zadání:
11.1.2017
Podobné nabídky
Hledaní práce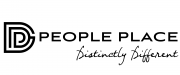 ---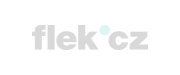 ---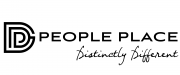 ---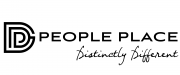 ---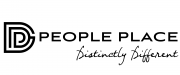 ---
---