Nabídka již není aktuální
Our client with a world leader in the sector of business consulting, offering services in the Field of Finance Systems Integration, Telecommunications and Informatics among many others. With operation centers in 70 Countries More Than Worldwide Corporation today this is a globally recognized Leader of the 'next generation' of business consulting with a reported revenue of Billions of dollars. As an employer, our client is ranked among the most innovative companies to work for in various magazines like The Wall Street Journal. This is not only a good chance That get the job you are looking for, but an opportunity to Grow in professional skills and experience at the international level and with a globally-known Corporation.

Scope of Employment:
The Accounting Clerk is an integral part of Within the Financial Accounting team Responsible for delivering month-end Financial Information Which Impacts balance sheets and P & L. This position plays a critical part in the company's month-end close process Resulting incomplete and Accurate financial statements . The Accounting Clerk is Responsible for preparing, managing, controlling and journal entries, balance sheets, and other relative reconciliations accounting issues in compliance with Legislation.

Key Responsibilities:
Regular month end closing activities: Cost and Revenue accruals / deferrals, recoding, cost allocation, various Adjustments.
General Ledger accounts reconciliations.
Repetitive and ad hoc journal entries to keep Accurate accounting records.
Pre-Billing initiations.
Various reports distribution.
Purchase orders and approving financial review.
Invoice approval.
Clearing of transactions on BS accounts on a monthly basis.
Identifying and suggesting process improvement opportunities.
Complying internal policies and Procedures.
Supporting internal and external Audits as Requested.
Taking full ownership and responsibility for the tasks assigned.
Cooperating with internal stakeholders, vertical industry and business partners.
Maintaining up to date process documentation.
requirements:
Finance / Accounting / Economics or Business Administration degree with Preferred.
Bookkeeping or accounting experience (GL, AP, AR or fixed assets).
Good understanding of finance policies and Procedures.
MS Office skills, especiall Excel.
Systems knowledge of SAP R3 FI / CO, BW, SRM LN databases is Desirable.
Excellent verbal and Written communication skills in English.
Good Customer Service skills and client-focus attitude.
Good analytical and problem solving skills, attention to detail.
Capable of operating in an environment Where Clear Communication, Accuracy, Timeliness and compliance are key.
Self-starter with drive and enthusiasm for making process improvements.
We Offer:
Very Competitive Remuneration.
Extensive corporate benefits package.
State of the art building office center in Prague.
Free refreshments in the workplace.
Social events and team building Activities.
Extensive training and coaching.
Perspective projects with an international scope.
Positive social and working environment.
informace
Zadavatel:
Personální agentura
Pracoviště:
Praha 2 (Hálkova 1406/2)
Požadované vzdělání:
Vysokoškolské
Datum zadání:
24.8.2017
Podobné nabídky
Hledaní práce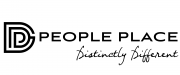 ---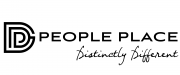 Příspěvek na dopravu, Příspěvek na penzijní připojištění, Stravenky, Dovolená navíc, Sick days, …
---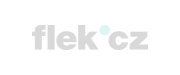 Automechanik
Komwag, podnik čistoty a údržby města, a.s. |
Praha 2
Zaměstnanecké půjčky, 13. plat, Stravenky, Příspěvek na stravu, Finanční bonusy, …
---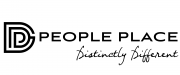 ---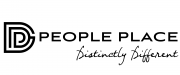 ---
---