Accountant - General Ledger #7522174
Nabídka již není aktuální.
Are you experienced with Accounts Receivables and General Ledger? We have a very interesting opportunity waiting for you! Our client is looking for accountants with AR and GL expertise. You will provide support to the group companies by facilitating the monthly close process and supporting other various business projects. The role also includes processing cash payments to customer accounts, providing support in reviewing, researching, validating and clearing customer deductions including returns, markdowns, trade spend, customer fines, shortages, etc. The role also includes managing the credit and collection process.
Required Skills & Abilities:
Manage cash applications and create and monitor aging reports
Participate in monthly closing of financials
Participate in special projects by supporting management and the project team in various tasks
Account for fixed assets movements and maintain depreciation runs
Reconcile and analyze balance sheet and income statement accounts
Produce a variety of financial reports including periodic reports and analyses
Support internal and external audits
Engage in process improvement initiatives
Requirements:
Min. 2 years of experience with GL processes
Knowledge of SAP
WE OFFER
25 days holidays
Sick days
Contribution to pension plan
Cafeteria system - MULTI VOUCHERS (value of 1000K)
Team building activities
If you are interested in this job opening, please send your CV in English to [e-mail byl skryt] or contact me on
+420 606 769 666
directly. We are looking forward to hearing from you. If there will be no answer within 2 weeks after acceptation of your CV, our client preferred another applicant, who has better fulfilled, according to the sent CV, our clients requirements. To be able to work with your personal information, it is important that you give us permission to process your personal information. By replying to this job offer, you agree with the processing of your personal information and confirm that you have had the opportunity to learn about personal data handling here. If you do not want to give us your GDPR approval, please let us know this information when sending your CV. If you do not give us your consent, we can not offer you any other suitable work profile, such as those we do not advertise. If your profile will meet the requirements of one of our clients, we will contact you within 10 days at the latest. In case that our client has other requirements for your desired position, we will consider your profile for other current offers and we will include your CV in our database. We will be glad to contact you with a different job offer matching your profile and the client's requirements. We look forward to a successful future cooperation and wish you a nice day. Your PeopleConsulting Team
informace
Zadavatel:
Personální agentura
Pracoviště:
Praha , CZ
Typ smluvního vztahu:
Zařazeno v oborech:
Plat:
dle domluvy
Datum zadání:
20.1.2019
Podobné nabídky
Hledaní práce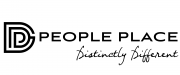 ---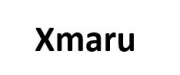 ---