Account Manager with fluent Czech and English
People Place and Partners, a. s.
Nabídka již není aktuální
OUR CLIENT'S MESSAGE:
In our organisation, every single employee has a stake in the company's success while having fun doing what they are passionate about. We are very team driven, and we operate in ways that put collective goals ahead of individual glory; we are destined to succeed because we are a nimble organisation that can rise to any challenge we may face. In our working environment that is driven by passion and energy on each project, where all the team members are involved with, we are fun to work with and you can develop while making a true difference. We contact and serve our customers in international languages and each person is in the heart of the decision making process. We love what we do, and it shows in what we create and in the strong relationships we built with our customers and the positive working environment we all share. Our client portfolio includes global corporations within the fashion & branding sector that are market leaders in their sector. We take an integral part of such success by delivering unique designs of retail solutions that includes: Branded Stores, Shop-in-shops, Product Displays and In-Store communication. Always achieved by providing a level of service in design, engineering, production, distribution and implementation of retail fixtures that exceeds client expectations over and over. Don't just take our word for it. Join us and experience it first hand!
ABOUT THE ROLE:
As an Account Manager, you will be the main person in charge of client services. Therefore in order to do this effectively with every project, you must be a highly organised individual with solid communication skills, strong planning as well as presenting and negotiating attributes, which are key for success. Within this role you will be working closely with the designers, CAD engineers, production managers, assembly teams, logistic department, installation teams and finance teams.
Your main responsibilities will be:
Managing the overall success of the project (start-up, planning, design, engineering, prototyping, production, logistics, installation, financial control and evaluation project phase)
Client satisfaction and retention
Project team management
New business development
Handling internal and external communication
As an Account Manager you will be reporting to the Head of Operations or to the Managing Directors.
THE IDEAL PROFILE:
Excellent communication skills, both spoken and written for daily interaction with clients
Fluent in Czech
Advanced to fluent level of English is required for daily verbal and written communication; other languages will be a great asset
Previous experience in demanding Client Services oriented role or relevant position
Self-motivated, confident and able to motivate all team members
Efficient, structured, organised, focused and goal driven
Flexible and passionate for the job and very dedicated
Professional and convincing presenter
Stress resistant and focus even under pressure
Able to multi-task without loosing efficiency and control
Social person for daily interaction with many people
Open, direct and honest
Very strong attention to detail
Have a natural drive for development and self-improvement
Advanced knowledge of MS Word, Excel, PowerPoint, Adobe Acrobat
WE OFFER:
Competitive remuneration package
All necessary tools to develop your role efficiently
Dynamic and unconventional working environment
Working atmosphere where individual efforts are noticed and valued
Free refreshments in the working place
Professional development
Tangible growth and progression opportunities as the company grows
Perspective projects with international scope in wide business sectors
Occasional business travel
informace
Zadavatel:
Personální agentura
Pracoviště:
Praha
Datum zadání:
21.2.2017
Podobné nabídky
Hledaní práce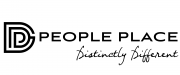 ---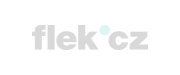 ---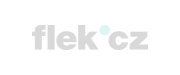 ---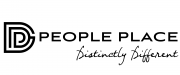 ---

---
---