Au Pair program - celá Evropa - pro PÁRY , dívky, ženy, chlapce - akt. nabídka pro PÁR
Nabídka již není aktuální
APP v Evropě- akt. Bezvadná nabídka pro P Á R s nástupem IHNED na ROK firma: KES AGENCY>> ODPOVĚDĚT
Informace o pracovním místě
DEAR AUPAIR LETTER
Dear Au Pair Couple,
We are a family of 4. I have 2 lovely girls aged 14 and 11. My husband works in London and I work from home. We are looking for a new au pair couple to replace our current couple who will leave, to return to studying, as soon as we are ready and can confirm their replacement. We have already had one au pair and one au pair couple work with us, both from the Czech Republic. Each time they stayed with us for close to 2 years and we have all been very happy.
We live in an Old Farm house in the middle of the beautiful countryside with fields surrounding us. Sudbury is our closest town about a 10 minute drive away. The nearest train station is 4 miles away with links to London (1 hour away) and Colchester (1/2 hour away). Our pervious au pair studied English at a College in Colchester, and made lots of friends through the college and on Facebook!
We are looking for a couple who have a happy out look on life, a flexible attitude, who love the countryside, love to look after dogs and can help us run our busy lives. The job is simple and we can train you in anything you haven't done before. I will not give you a job that I haven't done myself!
The lady will work directly with me, with housework being the main chore. Cleaning, ironing, organising, dog walking, occasional babysitting, house sitting when we are away on holiday, a small amount of basic cooking etc. It would be useful to have had experience but not essential. We are very house proud and like the house to look and feel clean, tidy and organised at all times! Our dogs are part of the family and very much loved by us all!
For the man, he must be 25, and have a full clean driving licence and driving experience The main job is the garden and you will have use of various garden machinery, from mowers, swimmers to hedge trimmers and power washers. We have about 4 acres, mainly grass. With some trees and a few flower beds to maintain. Again we will need help walking the dogs and we have 8 chickens to look after! We will also need help with cleaning our cars, minor maintenance around the property, and organising the food and supplies for the animals. Over a flexible attitude is most essential as no 2 day are the same! We would like the applicant to be a good and careful driver with a clean licence and good experience, also they MUST be over 25 as the car insurance is just too expansive otherwise. Once we are confident with your driving skills we may ask you to drive us or our children as needed.
In return we provide you with your own area, separated from our accommodation, with a good size bedroom, bathroom with shower, TV sitting room, kitchen with cooker, fridge freezer, washing machine and a table with chairs and good wifi!

You will have use of a car to run our errands and to use on your days off with our discretion. You will be required to pay for your own petrol and keep a list of any expenses you wish to be paid back for.
The normal working week has been Tuesday to Saturday, with Sunday and Monday as your days off. Normal hours have been 8-12 1-4. We will require you to be flexible with this schedule.
Pay is dependent on your age and experience but it has been £175 each for the existing couple.
We hope you are interested in find out more about us and look forward to answering any questions you may have.
Požadujeme
Pár sžitý v práci i v osobním životě
Vztah k dětem a zvířatům nutný - reference
ONA - péče o děti a domácnost
ON- veškeré práce kolem domu a zahrady, věk 25 +, výborný řidič
Dobrá komunikační angličtina
Doba pobytu 1 rok
Nabízíme
Zdarma bydlení, strava, auto, pojištění
Zajímavá zkušenost žít delší dobu v Anglii
Milá, prověřená rodina
Možnost cestování a studia angličtiny
KES AGENCY
agentura s dlouholetou tradicí, zákaznický servis po celou dobu pobytu.
informace
Zadavatel:
Firma - přímý zaměstnavatel
Pracoviště:
Anglie (Chaloupky 574)
Typ smluvního vztahu:
Jiné
Zařazeno v oborech:
Výpomoc v domácnosti
Hlídání dětí,
Hlídání pejsků,
Ostatní výpomoc v domácnosti,
Úklid domácnosti
Požadované jazyky:
Angličtina, Čeština, Francouzština, Italština, Němčina, Ruština, Španělština
Datum zadání:
22.1.2018
Podobné nabídky
Hledaní práce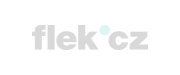 ---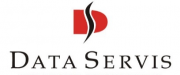 ---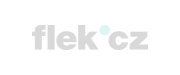 Pitný režim, Finanční bonusy, Pružná pracovní doba
---

---

---
---